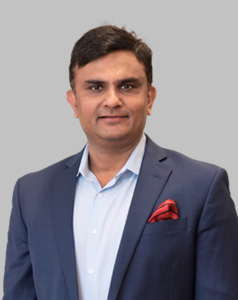 Mr Alok Sonig
CEO – US Generics and Global Head – R&D & Biosimilars
Alok is the CEO for US Generics and the global head of R&D and biosimilars.
Before joining Lupin in 2018, Alok has worked with Dr. Reddy's and Bristol-Myers Squibb. Alok is also Chairman of the board of the Association for Accessible Medicines, and an advisory board member of the Kogod School of Business, American University.
Alok holds a Bachelor's degree in Engineering from Punjab Engineering College, India, and an MBA from the American University, Washington, D.C.
 Download Profile