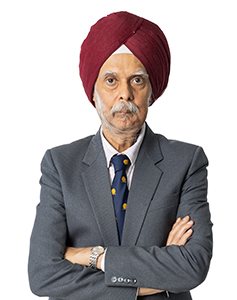 K B S Anand
Independent Director
Mr. Anand is well-known for his exceptional business skills and is known for taking balanced risks with adequate contingency plans. In addition to his customer focus, he is known for his innovative qualities. Having joined Asian Paints in June 1979, he was appointed as Managing Director & CEO of Asian Paints in 2012 and he retired in March 2020. Under his leadership, the company's turnover increased from 9,600 crores to 19,000 crores. The Forbes Leadership Awards in 2016 recognized Mr. Anand; and he has served on several leading boards and has extensive experience managing board dynamics.
Education

B. Tech (Mech. Engineering) from IIT, Mumbai
PGDM from IIM, Kolkata

Age
66 years
Nationality
Indian
Appointed
August 12, 2020
Tenure
1.6 years
Committee Membership
Chairman of Stakeholders' Relationship Committee and Member of the CSR Committee and Audit Committee.
DOWNLOAD NOW