Discovering medical solutions for unmet needs
At Lupin, our Research and Development (R&D) division drives our industry positioning as a leading pharmaceutical solutions provider in the US and in India. It develops solutions that allow us to deliver on our purpose and vision.
Lupin's R&D effort is aligned with our enterprise goal — to bring affordable, quality medicines to market in order to address unmet patient needs.
This vision drives our 1,400+ scientists and R&D personnel in seven research centres spread across five countries – India (Pune and Aurangabad), the US (New Jersey and Florida), Mexico, Brazil and the Netherlands. Our R&D teams leverage cutting-edge technologies, superior competencies and strategic partnerships to deliver unique solutions that give Lupin an advantage in the regions it operates in.
Lupin's R&D provides the impetus in our journey to attain leadership in APIs, complex generics, biosimilars and specialty therapeutics. Our range of new products under development covers the oral, injectable, ophthalmic, inhalation and dermatology dosage forms.
The Intellectual Property Management Group (IPMG) at Lupin is responsible for creating, securing and leveraging advanced research to build a high-value portfolio of patents, products and research pipeline products. We have built a strong portfolio of IP assets by filing 430 ANDAs and 7 NDAs to date, of which 273 and 4, respectively, have been approved by the US FDA.
The energy and excitement of our immersion in drug development and discovery is what fuels Lupin's journey as an innovation-led transnational pharmaceutical powerhouse.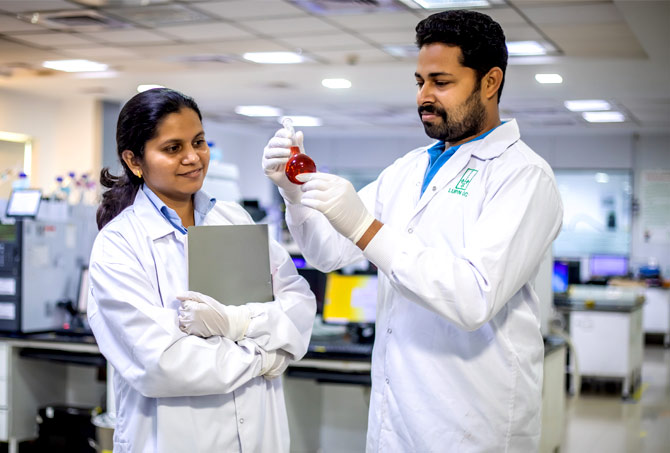 Generics – (API and Finished Products)
Lupin's generics R&D pipeline is aimed at developing a comprehensive portfolio of high entry-barrier products that address unmet patient needs. Our track record of successful ANDA filings and approvals has garnered us leadership in several chronic therapy areas such respiratory, diabetes and cardiovascular in India, and hypertension and calcium blockers in the US.
Explore

Complex Generics Research
We invest ahead of the curve to advance Lupin's global generics R&D pipeline through significant investments in complex generic platform technologies. With the commissioning of a new global R&D hub in Pune, India, Lupin hosts one of the most advanced pharmaceutical product development and pilot plant facilities for oral, ophthalmic, dermatology and inhalation product development.
Explore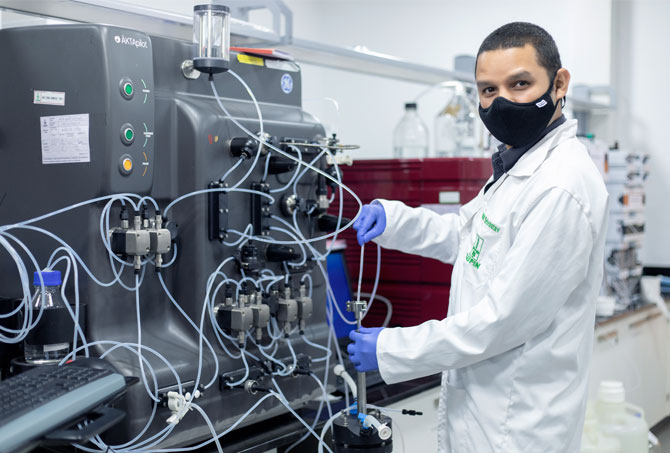 A rich biosimilar pipeline with a portfolio of diverse products allows us to be present in the first wave of biosimilar launches. Lupin's biosimilar research facility at Pune in India produces high quality biologics that are more accessible and affordable for patients globally.
Explore