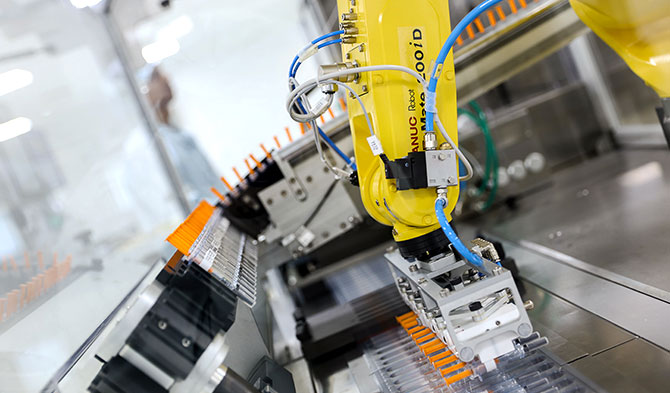 Complex Generics Research
Our approach is to invest ahead of the curve to advance Lupin's global generic R&D pipeline through significant investments in complex generic platform technologies. With the commissioning of the new global R&D hub in Pune, India, Lupin hosts one of the most advanced pharmaceutical product development and pilot plant facilities for oral, ophthalmic, dermatology and inhalation product development.
We have made significant progress in the development of our complex generics portfolio in FY20. Lupin R&D's ongoing innovation in this category is a critical part of our strategy to deliver a robust pipeline of complex generics products to the market. We launched our flagship inhalation product Albuterol Sulphate in the US, in H2FY21. Lupin's Albuterol MDI is the generic version of ProAir HFA and works as a key rescue inhalation product for asthma patients who are particularly vulnerable during COVID.
Fostair anchors our inhalation business in Europe and is expected to launch in the UK soon. In addition, our Netherlands subsidiary, Nanomi, has unique capabilities in the manufacture of microspheres and nanoparticles for the development of long acting injectables, based on its proprietary Microsieve technology. After a successful meeting with the US FDA, Nanomi will soon embark on a clinical programme for its lead long-acting injectable asset.