Environment Health and Safety
A responsible corporate citizen

Lupin is committed to ensuring sustainable growth by adopting the right Environment, Health and Safety (EHS) measures. As a leading pharmaceutical player supplying medicines to over 100 countries, all our sites are certified by relevant regulatory bodies. We continue to upgrade and invest in infrastructure to create a greener operational footprint, while investing in our employees' health and safety through training, process overhauls and technology deployment.
Four major API sites — Tarapur, Ankleshwar, Dabhasa and Mandideep — have received high scores in the International Sustainability Rating System (ISRS), one of the world's leading comprehensive safety and sustainability management certification systems. Three sites were rated at level 7 and one at level 6 on a 10-point scale, during the last audit.
Lupin is the only pharmaceutical company to achieve a rating of 7, the highest ISRS rating in the sector, globally.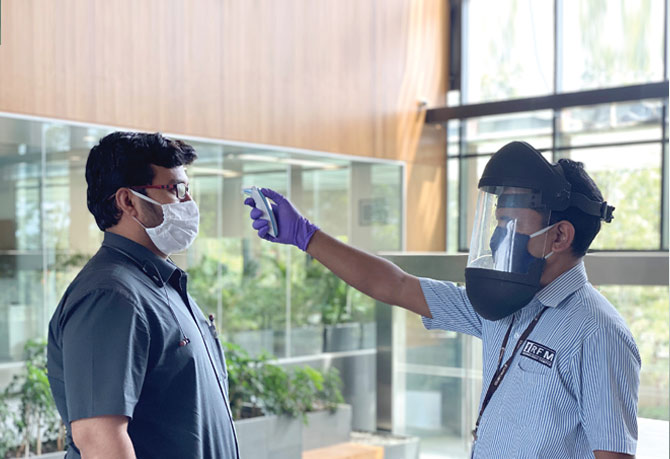 Stringent safety protocols (including deep sanitisation of the premises and mandatory and robust screening procedures for all employees) have been implemented at all our sites so that work continues without disruption. Social distancing is practiced across shop floors, QC laboratories and canteens. Employees, contractors and visitors are provided with masks and sanitisers. Mock drills are carried out at each facility to prepare for emergencies, as well as to check the efficacy of our COVID-19 response protocols.
Employee safety has been at the core of all decision making at Lupin to navigate the COVID-19 crisis.